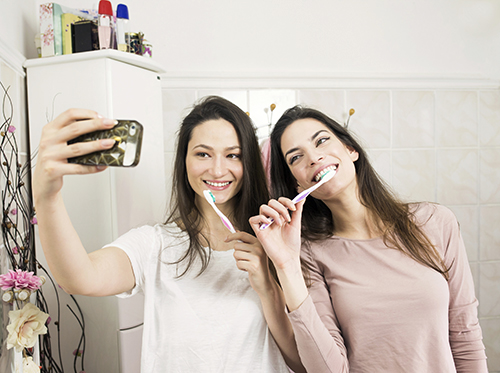 Periodontal disease is an infection of the tissues that surround and support your teeth. Our team at Excel Dental and Orthodontics wants you to know that this common ailment can be fixed with little worry if treated properly.
Periodontal disease is usually identified through dental X-rays, probe depths, and visual exams. If left untreated, it can lead to tooth sensitivity, premature tooth loss, or discomfort and pain in your mouth. Some common symptoms to watch for include bleeding or swollen gums, bad breath, teeth movement, or jaw displacement.
Factors that may increase your risk of developing periodontal disease may include poor oral hygiene, smoking/chewing tobacco, genetics, stress, inadequate nutrition, pregnancy, diabetes, and some medications. Some of these causes are avoidable, but others are not.
If you have diabetes, you may be more prone to periodontal disease due to the greater difficulty in controlling blood glucose levels. Studies have shown that once periodontal disease is treated, glucose levels become more responsive to control as well. If your risk for periodontal disease is heightened by one of these factors, make sure to watch for the signs and keep up with your daily oral hygiene routine.
How can you treat this common disease that affects almost half of the population? Depending on the severity, treatment can include a medicated mouth rinse, antibiotic treatment, laser therapy, or scaling and root planing. It's useful to recall that this condition can vary from mild to severe, which is why you should make an appointment at our Carlsbad, Mission Viejo, or Laguna Hills office if you notice any of the above symptoms.