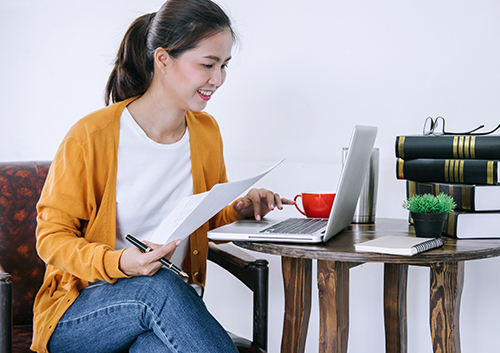 Dental insurance can be a great addition to your health care plan, but the way benefits are calculated can also make it a confusing one. If you have dental insurance, you might be wondering how you can make the most of your benefits. Let's look at some of the important things to remember about taking advantage of your dental insurance.
Figuring out what insurance will and won't pay for, what percentage of a procedure is covered, what the insurance company considers an allowable fee, when you have covered your deductible for the year—these calculations are often bewildering. It's helpful to call our office and check with your insurance provider to learn the final cost of any treatment, and how much, if any, will be covered by your insurance.
Don't lose benefits you have paid for! If you have not used your benefits, the time to do so is before the end of the insurance period (which may or may not be the end of the calendar year). When your dental plan re-starts, you will be paying for these unused benefits all over again. Similarly, if you have used your insurance and covered your deductible for the year, it makes sense to schedule your appointments before a new year brings a new deductible amount you will have to meet.
If you qualify for a certain number of preventive services such as check-ups and cleanings, you should always take advantage of this benefit—not only to find possible dental problems, but to prevent them.
And, if you have set up a Flexible Spending Account (FSA) to cover medical and dental expenses for the year, be sure to use the money in the account or you might lose it at the end of your year's coverage. Many dental procedures are covered by an FSA—talk to our Carlsbad, Mission Viejo, or Laguna Hills team and your provider for details.
If you are paying for your own dental insurance, you might be able to take advantage of the deduction for medical and dental premiums and expenses on your taxes. If your employer pays for your insurance, if you take the standard deduction, or if you spend less than a certain proportion of your income on health costs, these expenses are most likely not deductible. Be sure to check with your tax preparer or with the IRS for latest information on dental and medical deductions.
Finally, you should never put off urgent dental work because of insurance considerations. At the same time, you should be able to take full advantage of any dental insurance plan you have purchased, because you deserve to get every benefit you have paid for. Dr. Lapsi and our team are here to help you work with your insurance company in any way we can. Our goal is the same as yours—insuring dental health for you and your family!